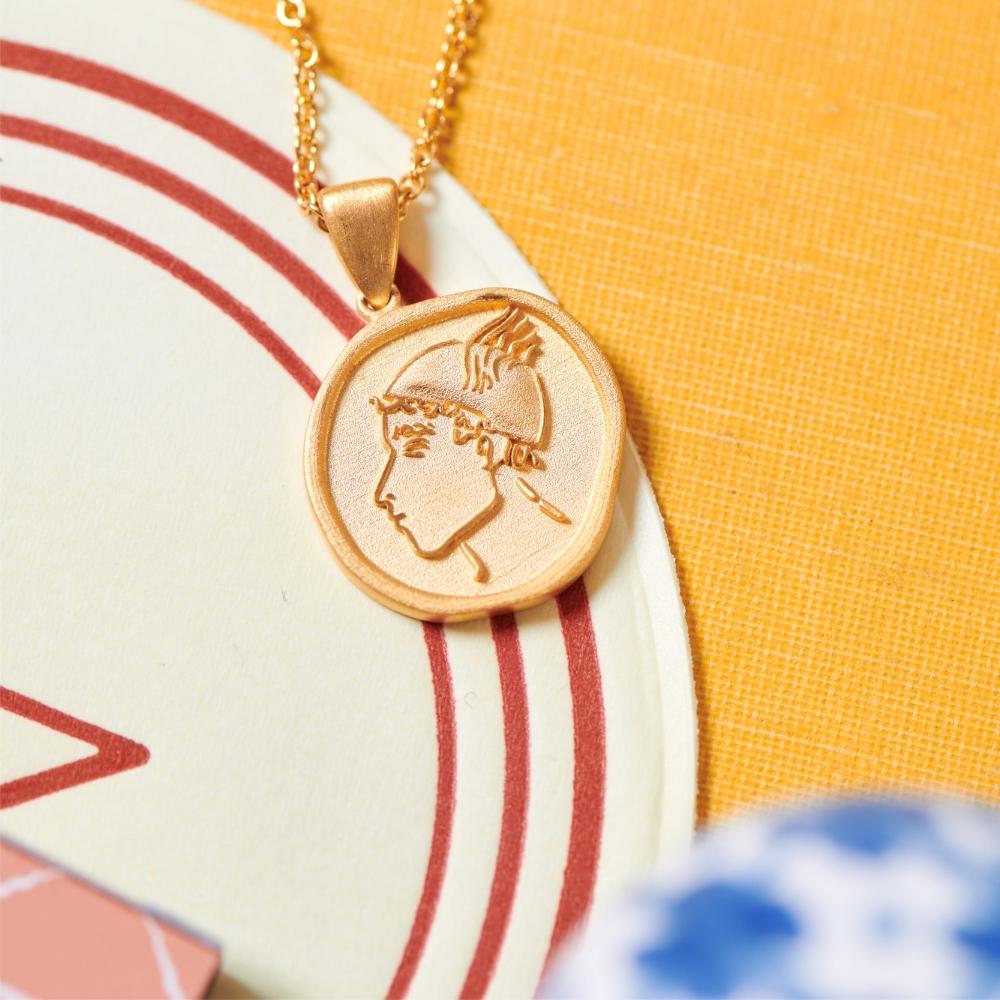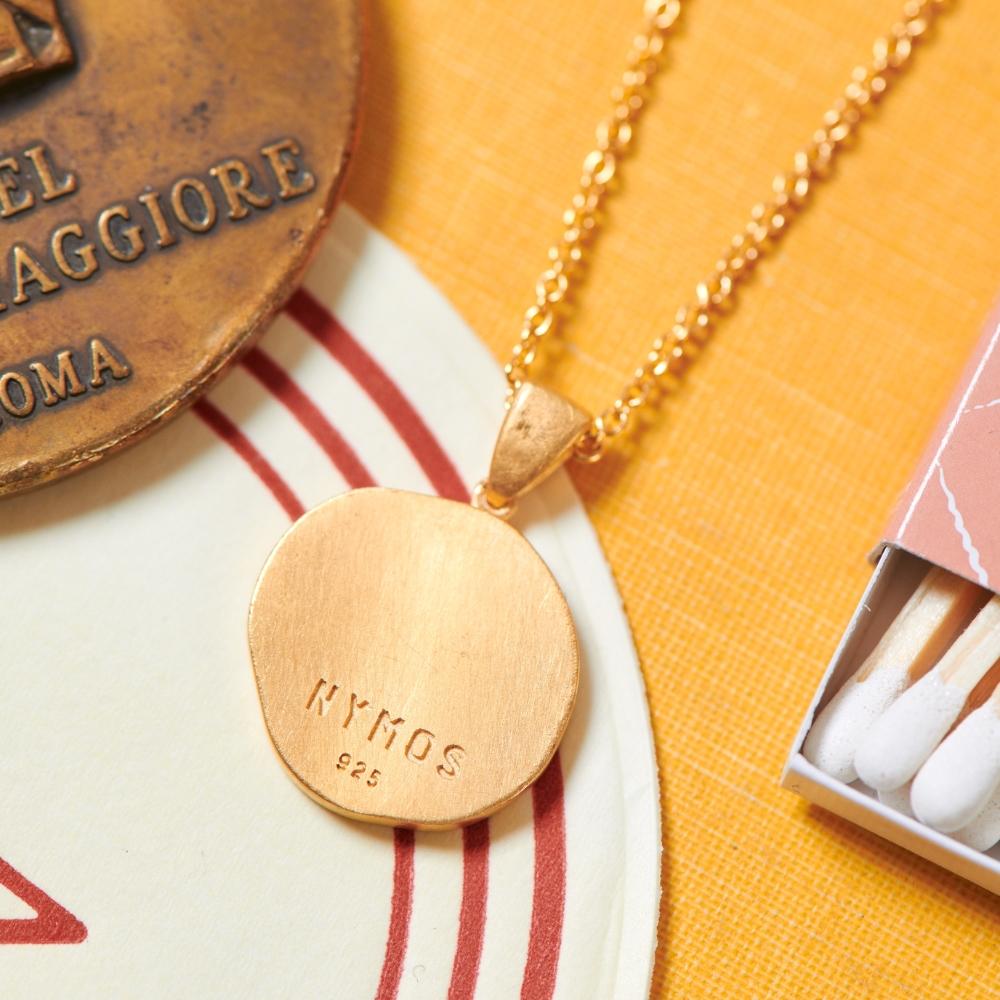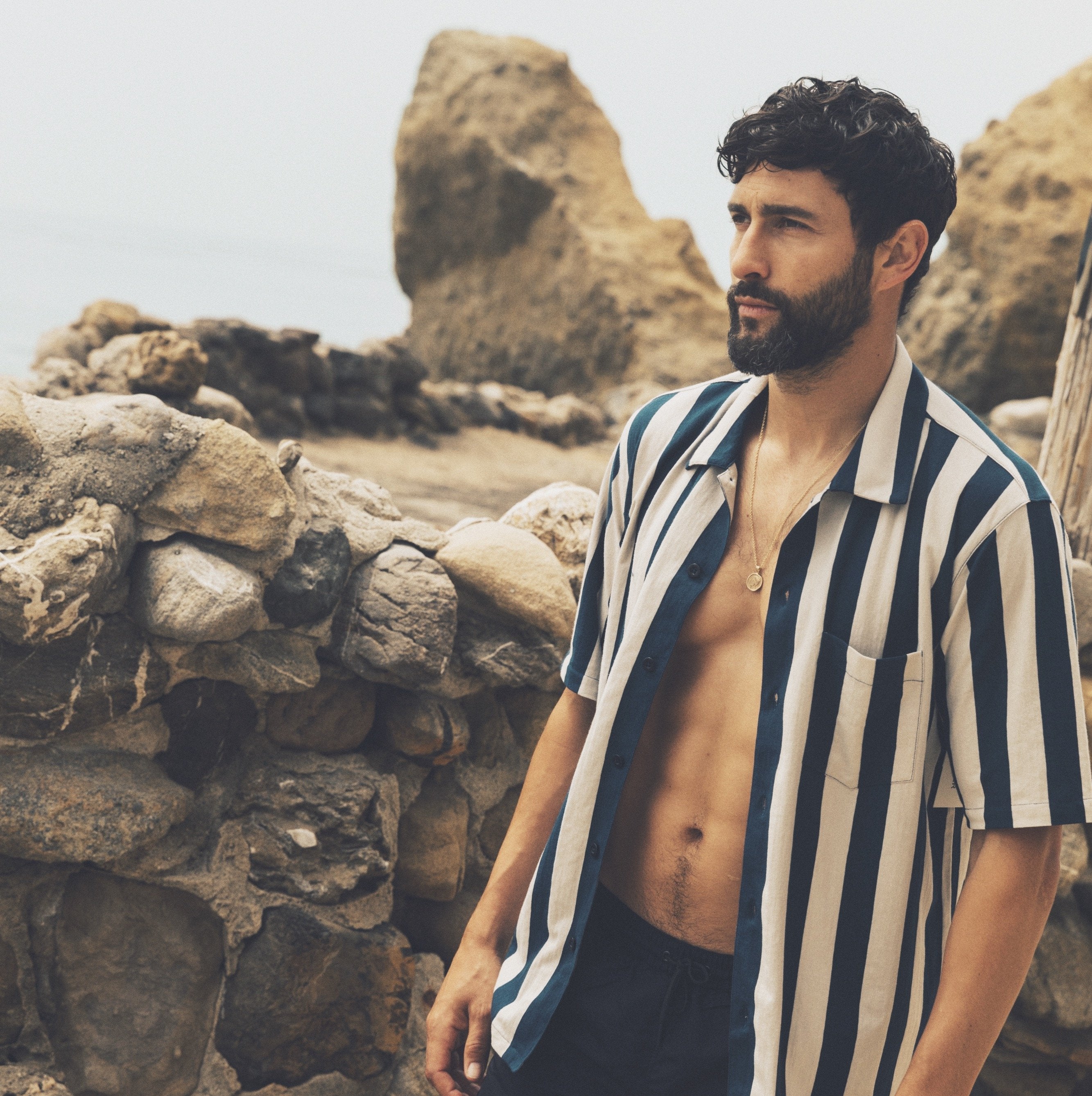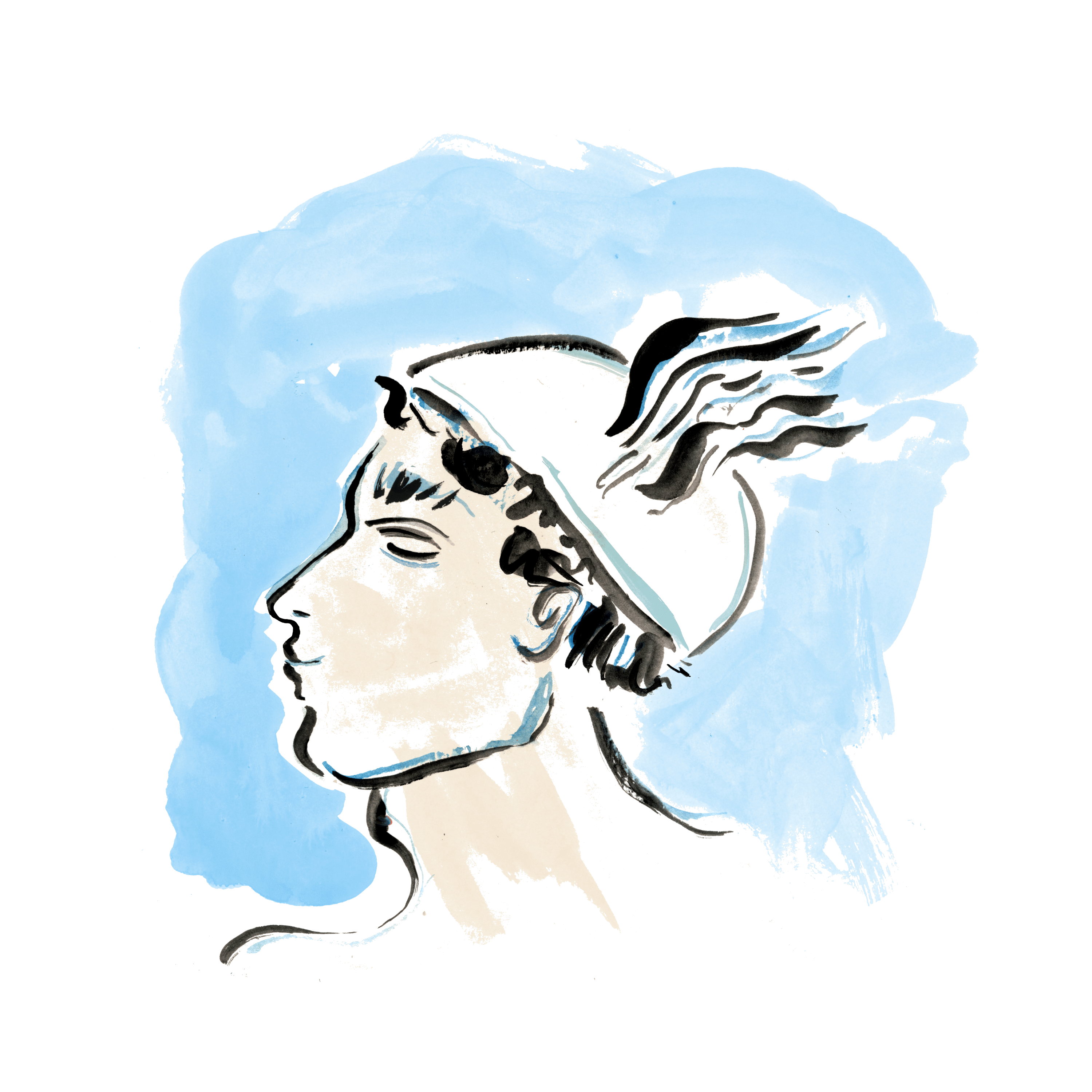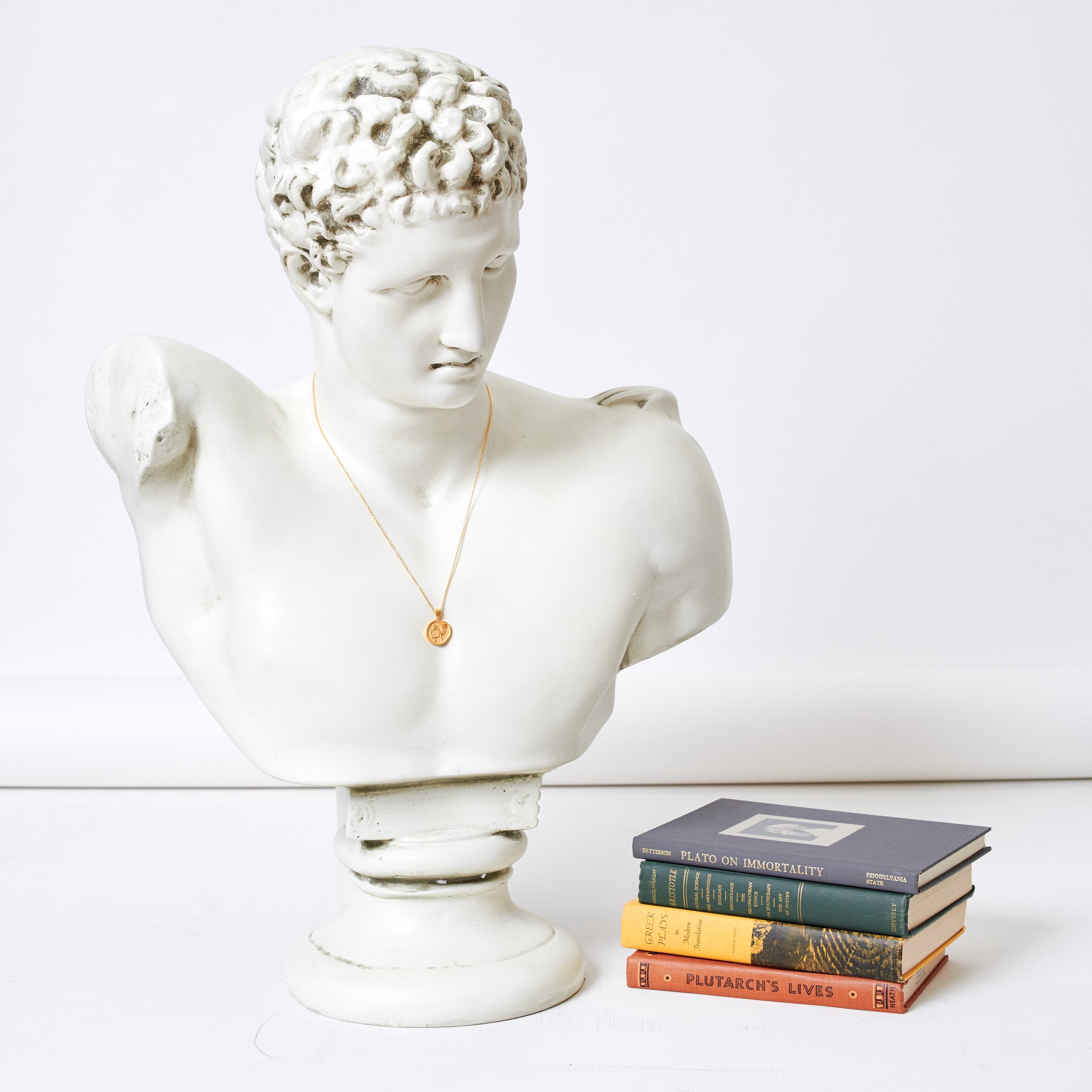 Handmade to order, delivery in 5-9 weeks.
Description
Hermes is the god of athleticism, trade, and trickery. Known as the messenger of the gods, he moves swiftly on winged sandals. A quick-witted trickster, Hermes revels in outsmarting other gods for his own satisfaction (or occasionally for the benefit of a deserving man). He is the original jetsetter, traveling the Mediterranean in pursuit of adventure and epic tales.
Attributes: mischievous, social, renegade
Includes signature chain with cutout logo detail. 24k fairmined gold-filled. All pieces are handcrafted and natural variations are expected.
Specifications
Material
24k fairmined gold-filled, sterling silver (925) base
Front Finish
line brushed + polished accents
Pendant Dimensions
15 x 17 mm
Free delivery to most countries
Free returns within 14 days on eligible items