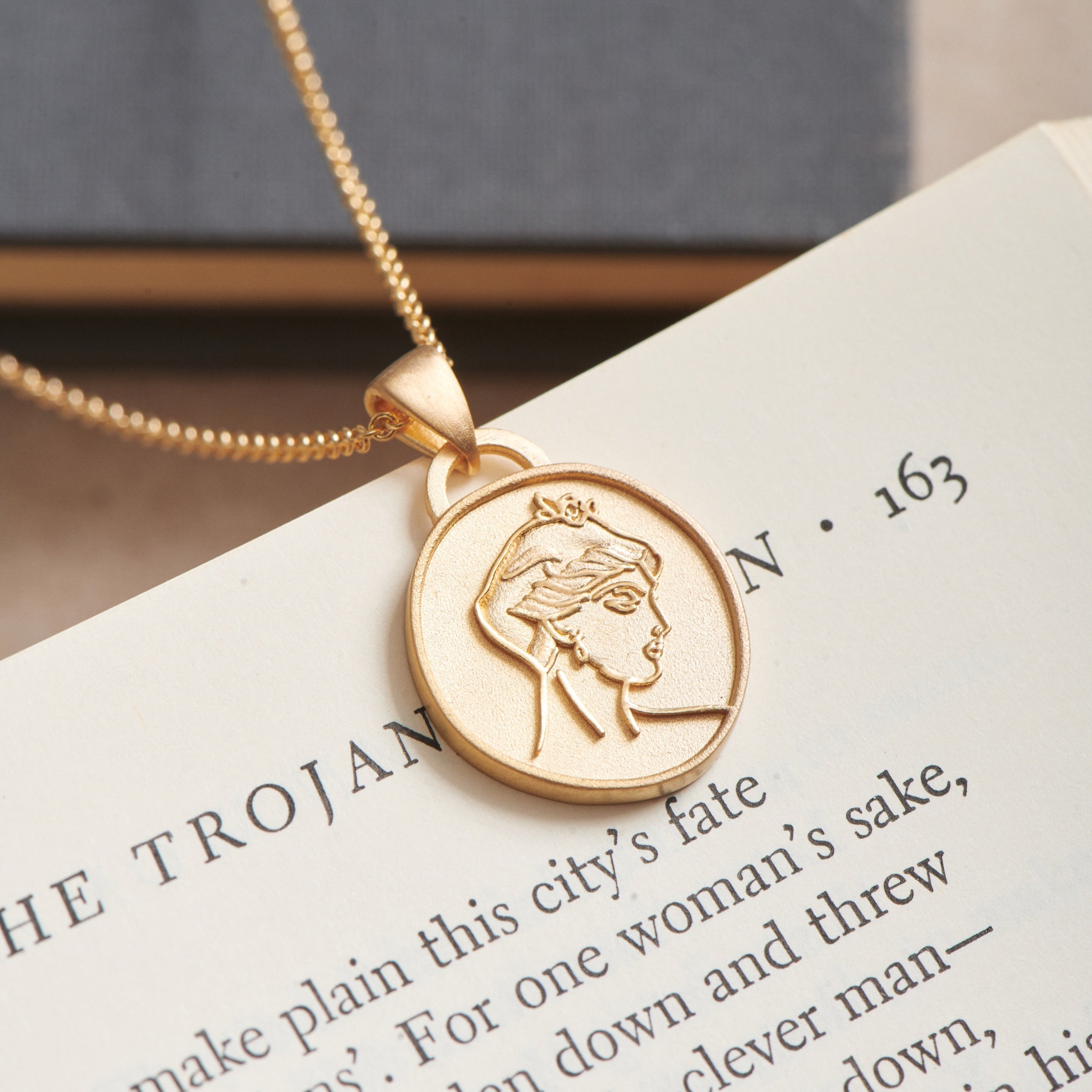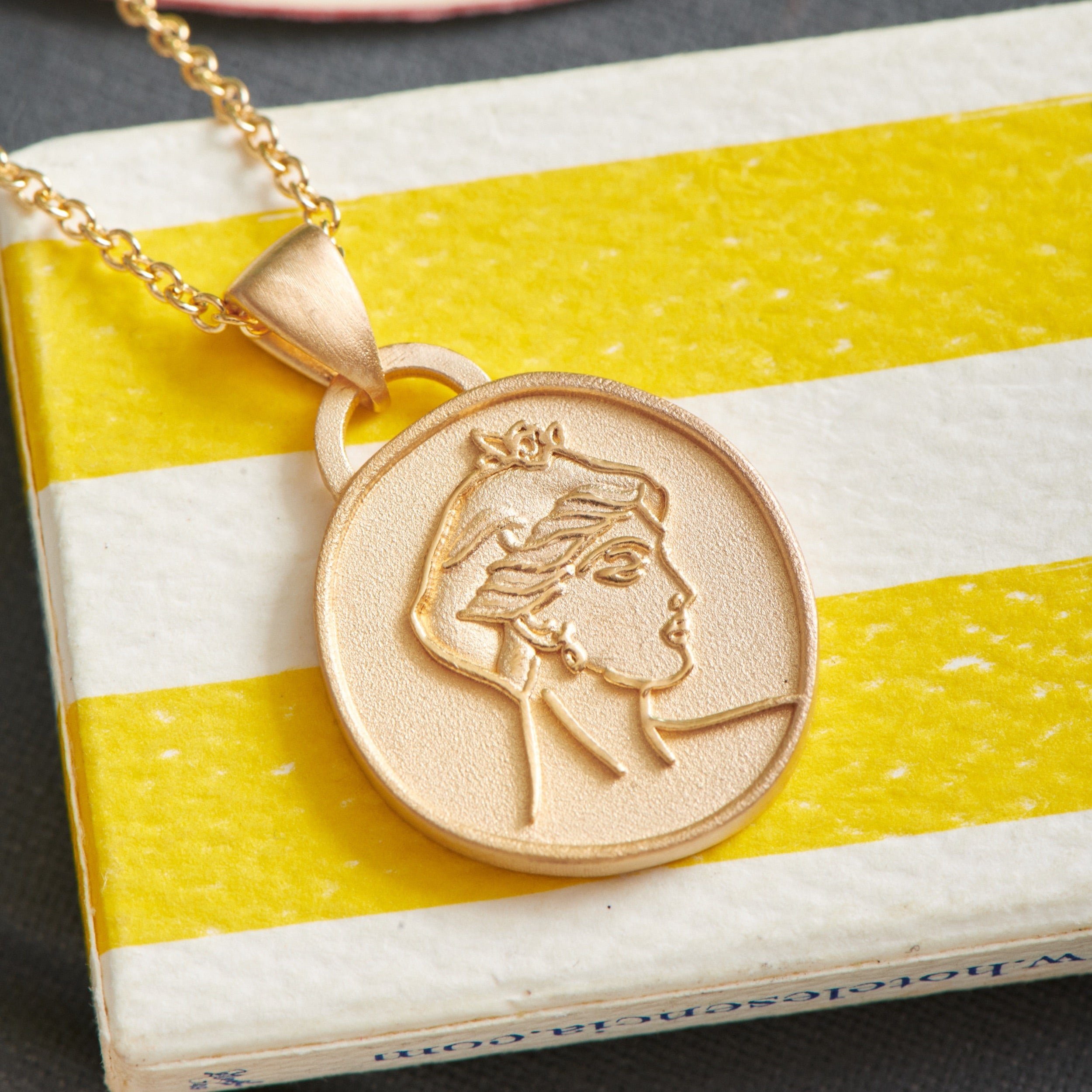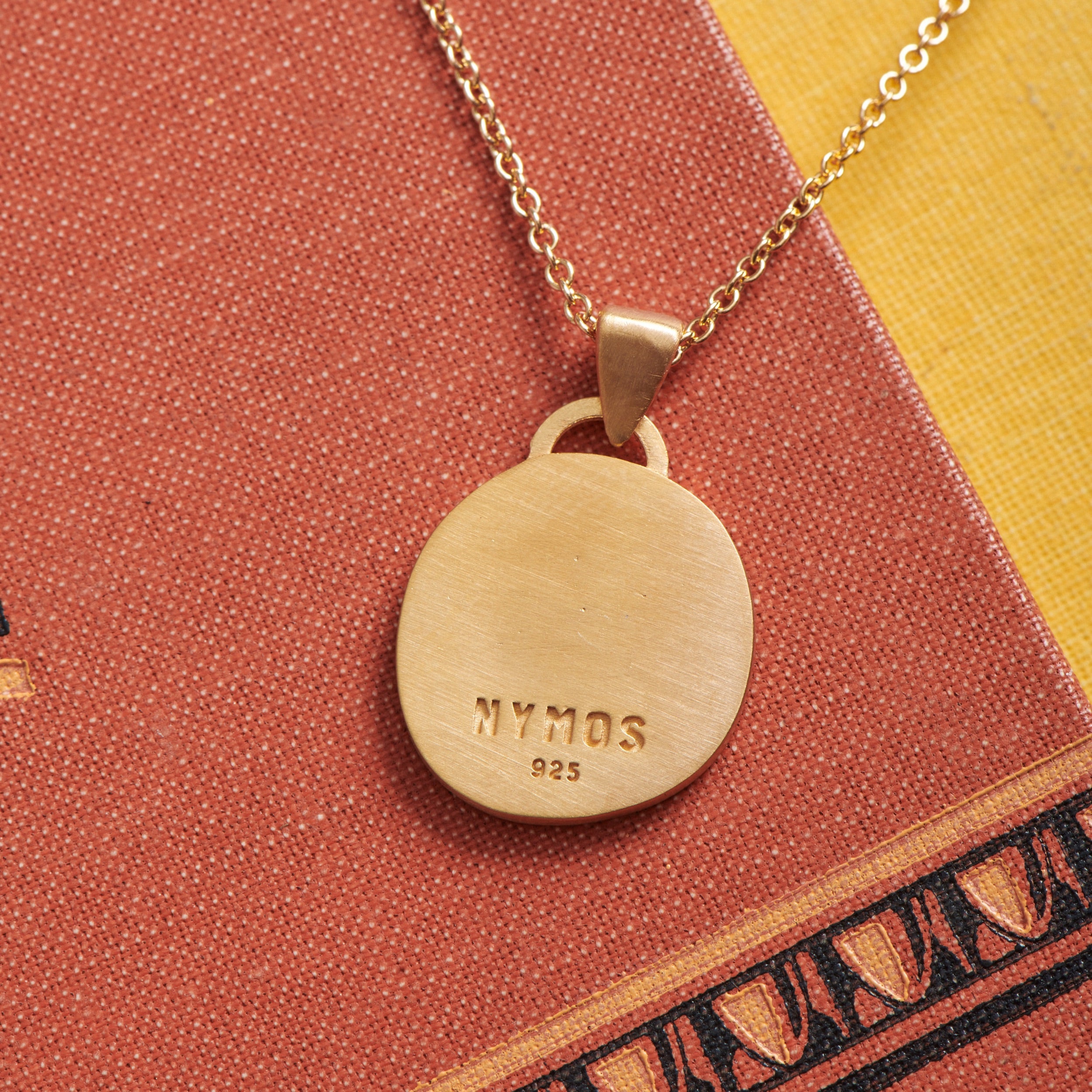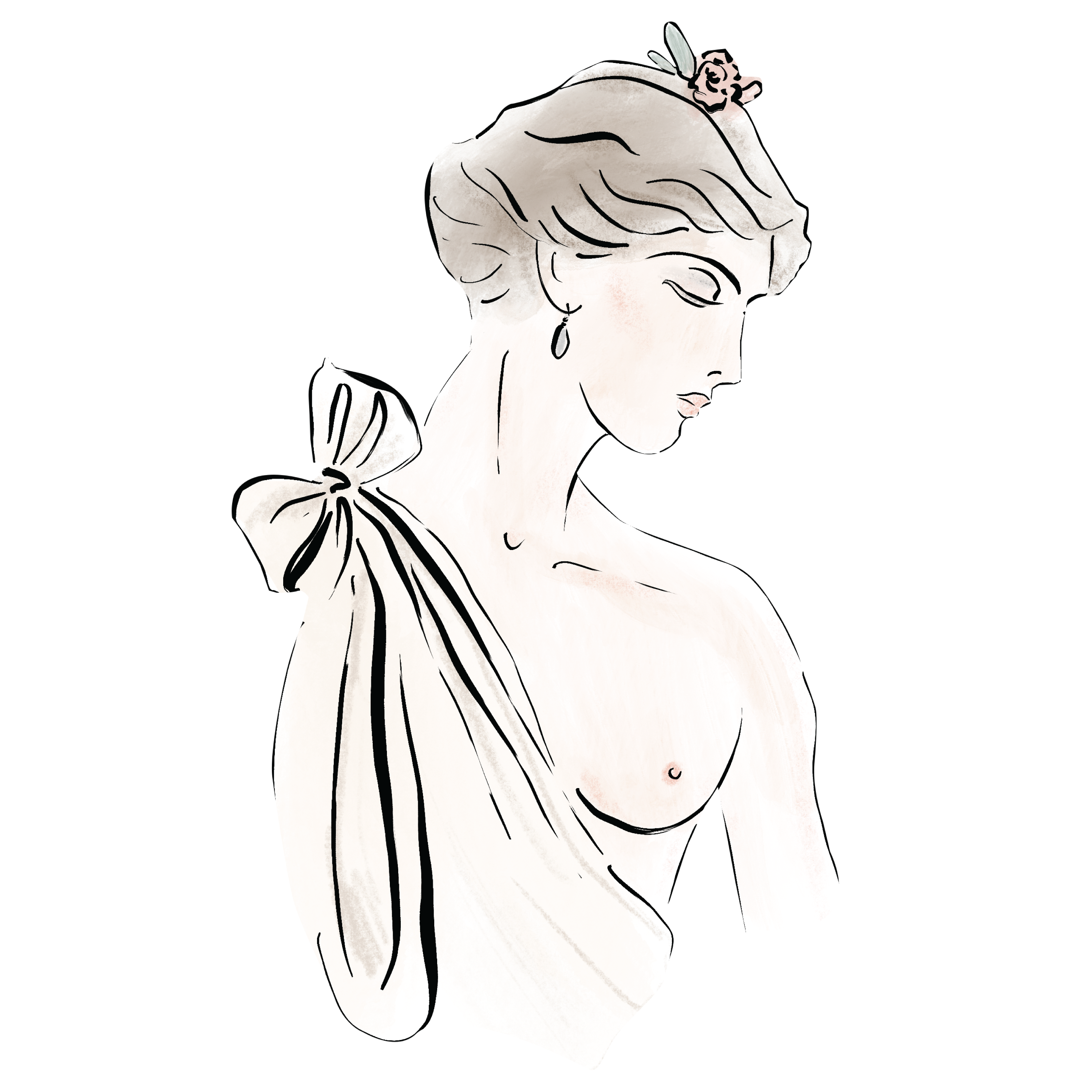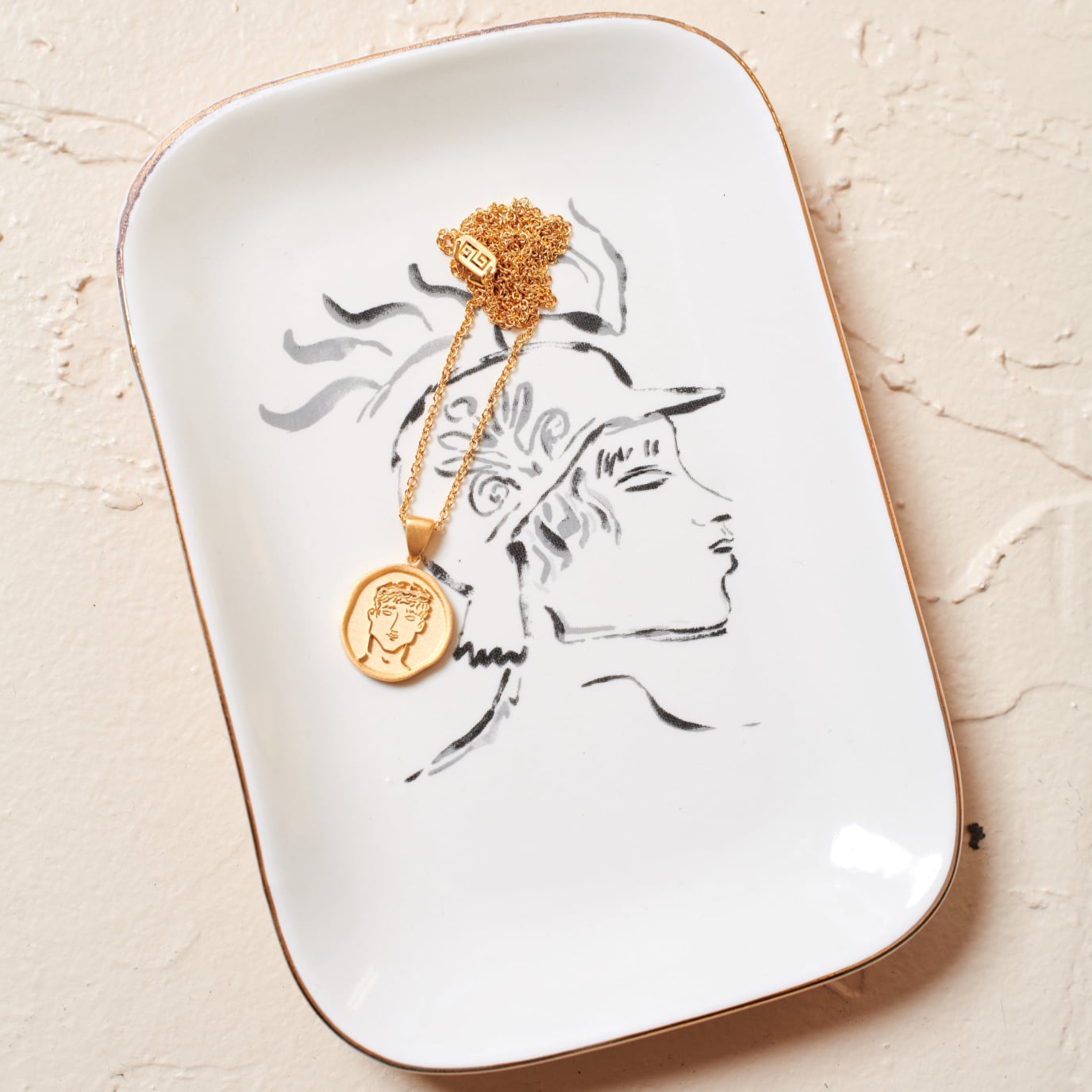 Handmade to order, delivery in 5-9 weeks.
Description
The goddess of love; the one who rises from the sea. Because her beauty elicits jealousy and uncontrollable desire, she is seen as a threat to peace between gods. Aphrodite's many epithets reflect her duality - she is known as both Philommeidḗs ("smile loving") and Skotia (the "Dark One").
Attributes: compassionate, sensitive, sensual
Includes signature chain with cutout logo detail. 24k fairmined gold-filled. All pieces are handcrafted and natural variations are expected.
Specifications
Material
24k fairmined gold-filled, sterling silver (925) base
Front Finish
line brushed + polished accents
Pendant Dimensions
15 x 17 mm
Free delivery to most countries
Free returns within 14 days on eligible items