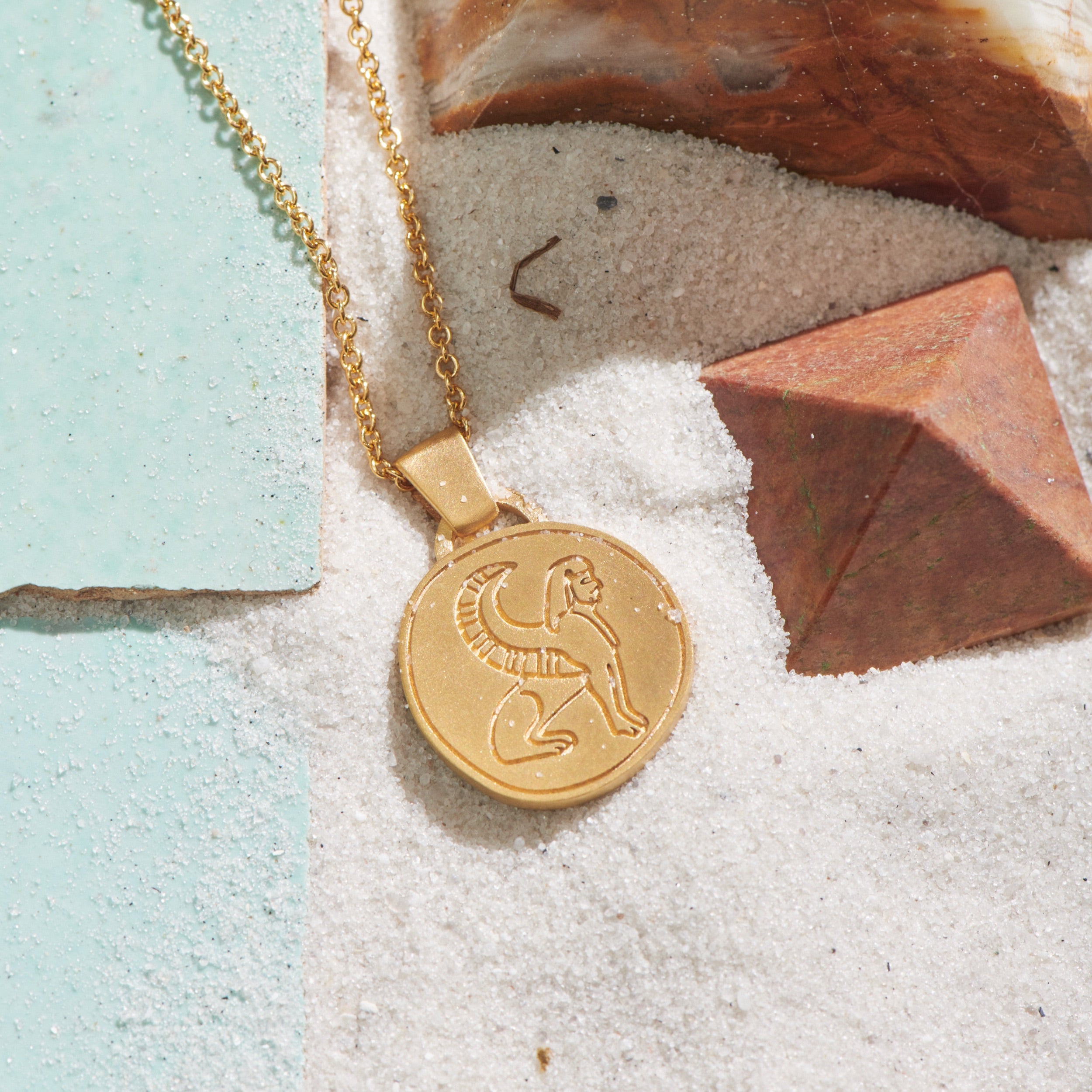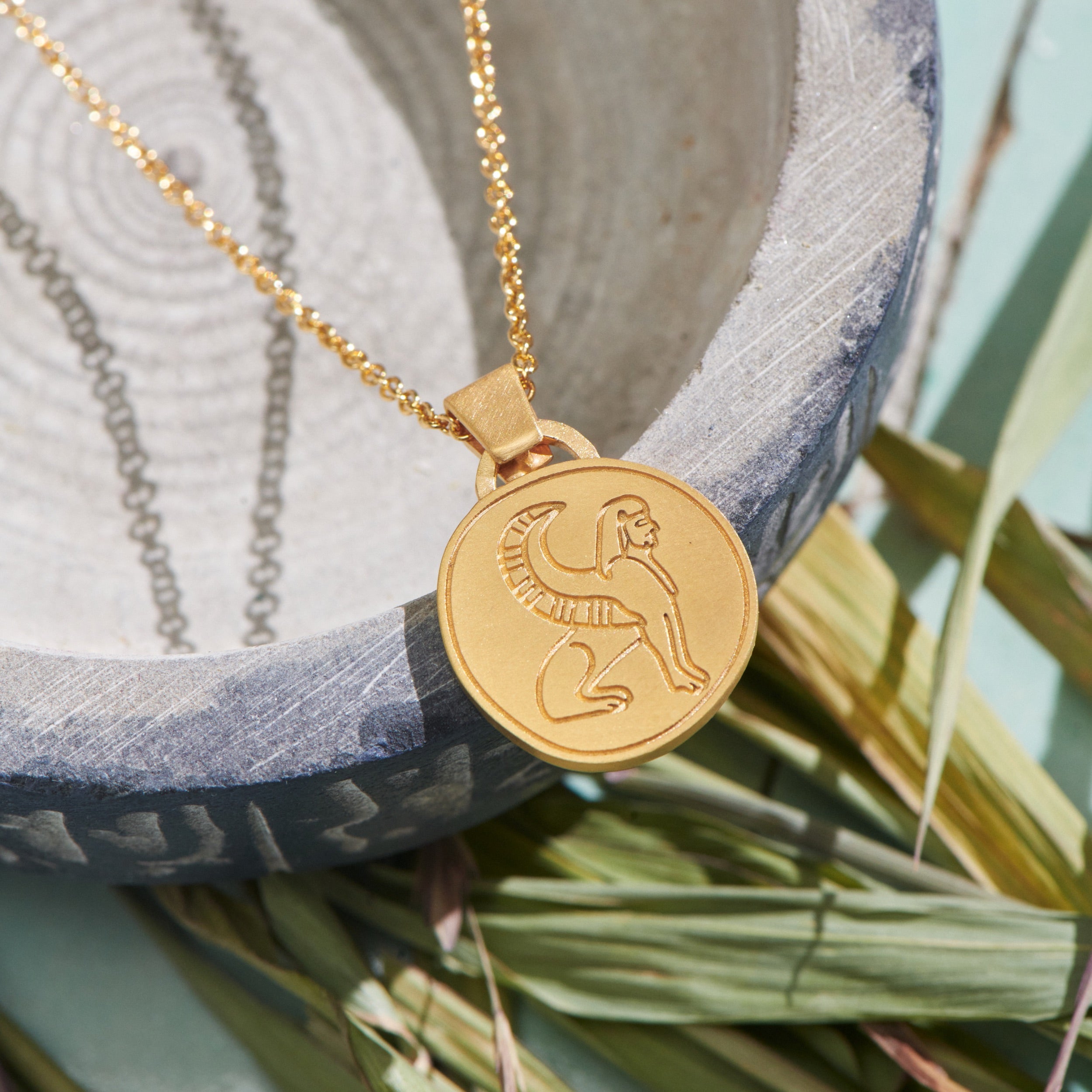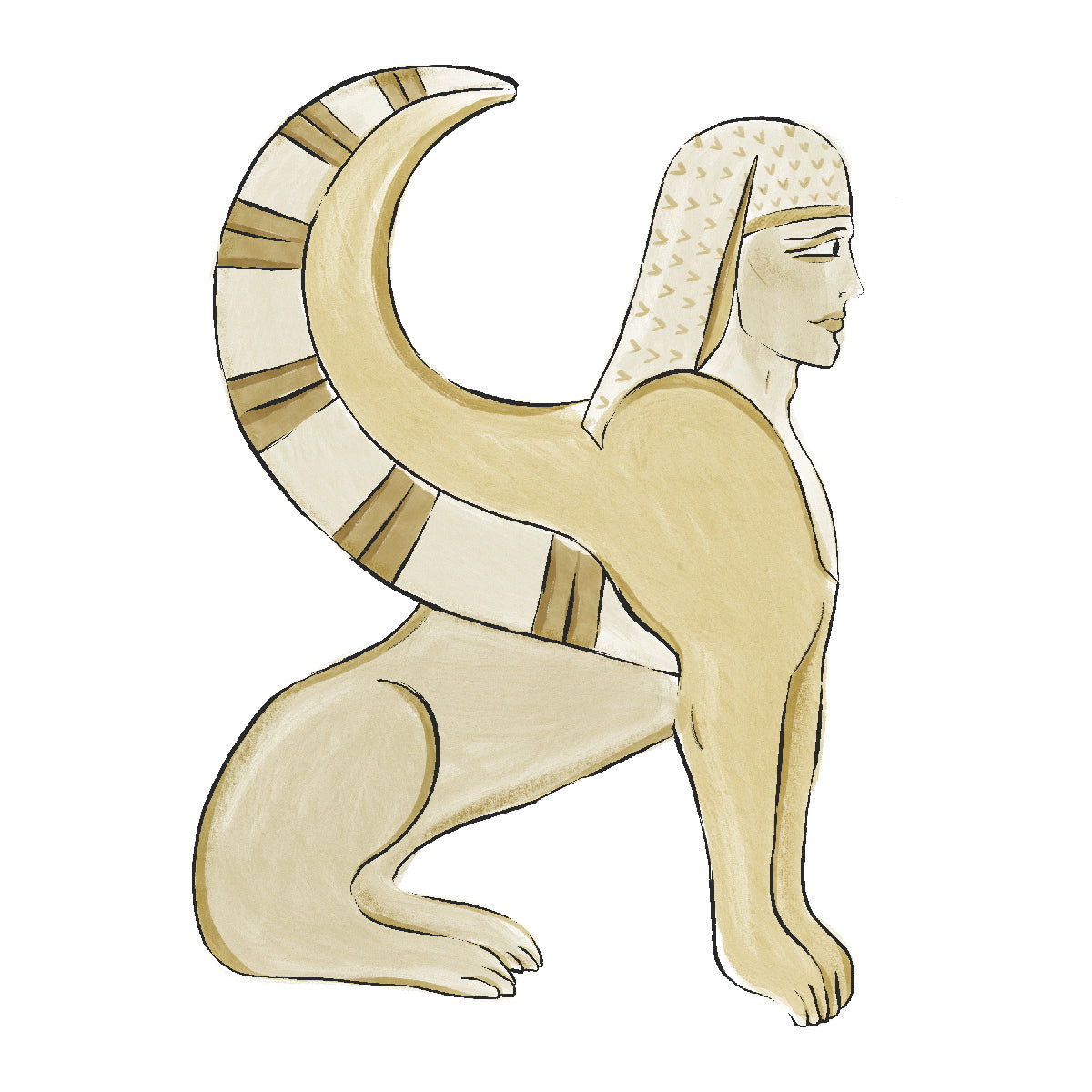 Handmade to order, delivery in 5-9 weeks.
Description
A mythological creature that fuses the body of a lion and the head of man. Sometimes characterized with wings, the sphinx symbolizes strength and wisdom and is usually seen standing guard above sacred tombs and temples.
Includes signature chain with cutout logo detail. 24k fairmined gold-filled. All pieces are handcrafted and natural variations are expected.
Specifications
Material
24k fairmined gold-filled, sterling silver (925) base
Pendant Dimensions
17 x 19 mm
Designer
Louis Barthélemy
Free delivery to most countries
Free returns within 14 days on eligible items