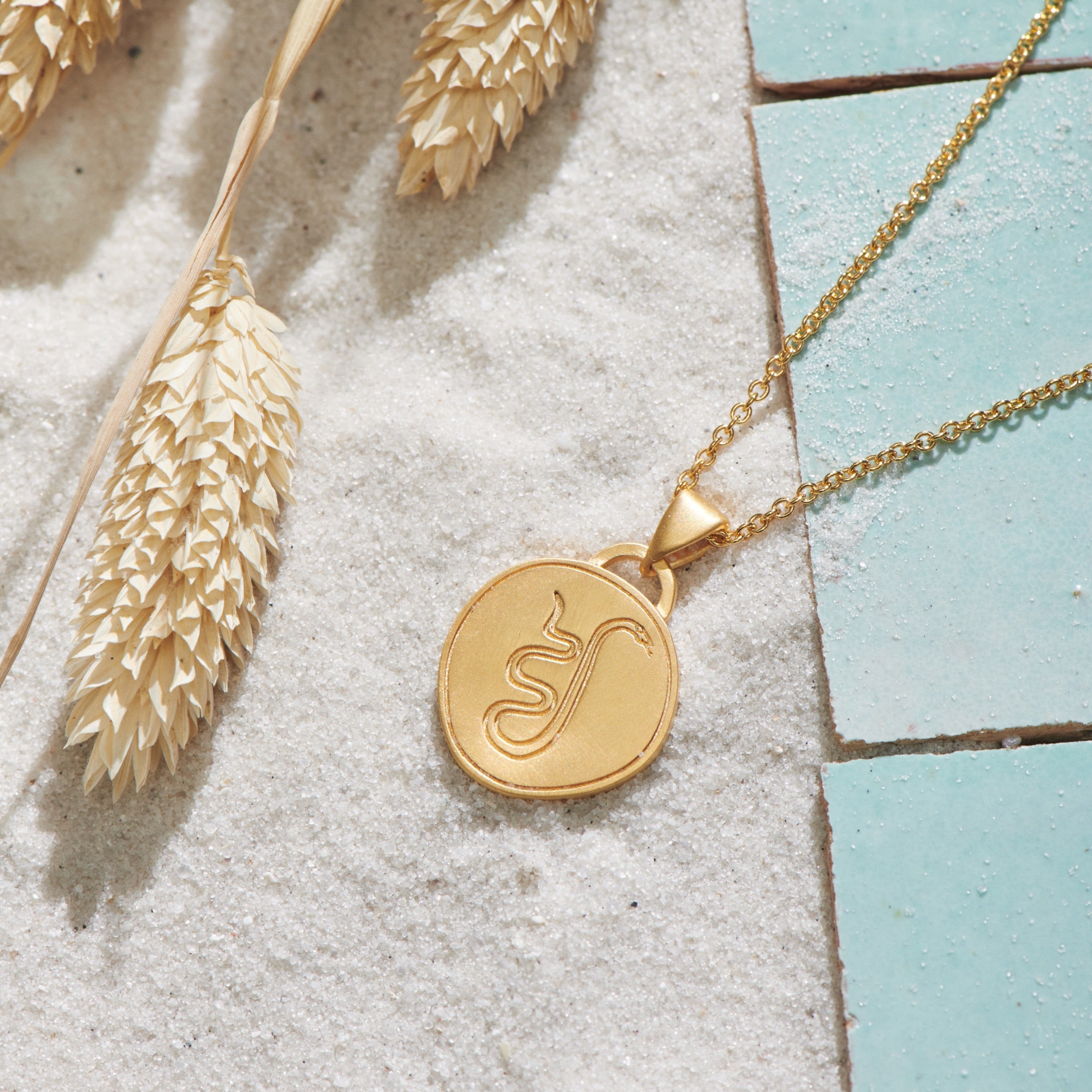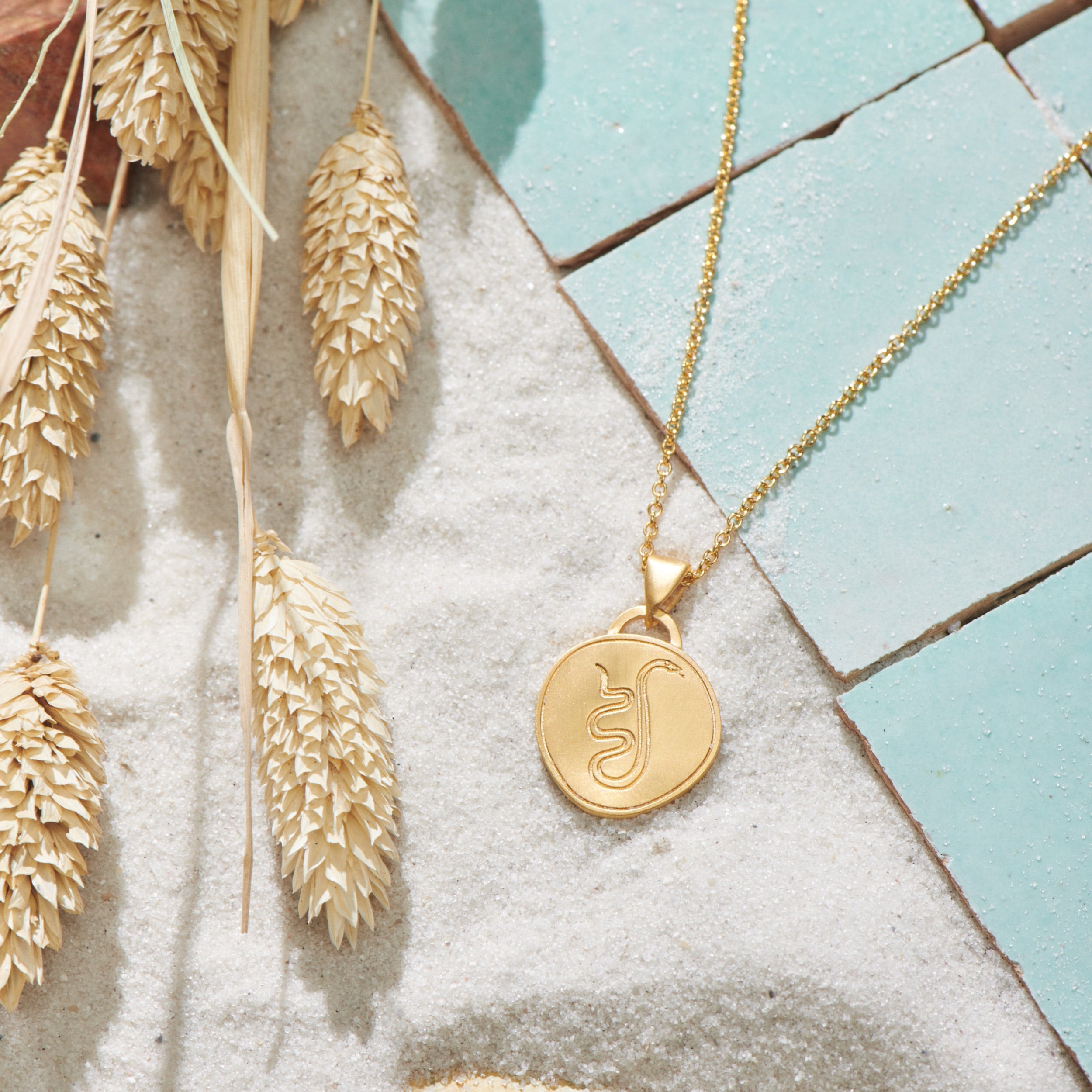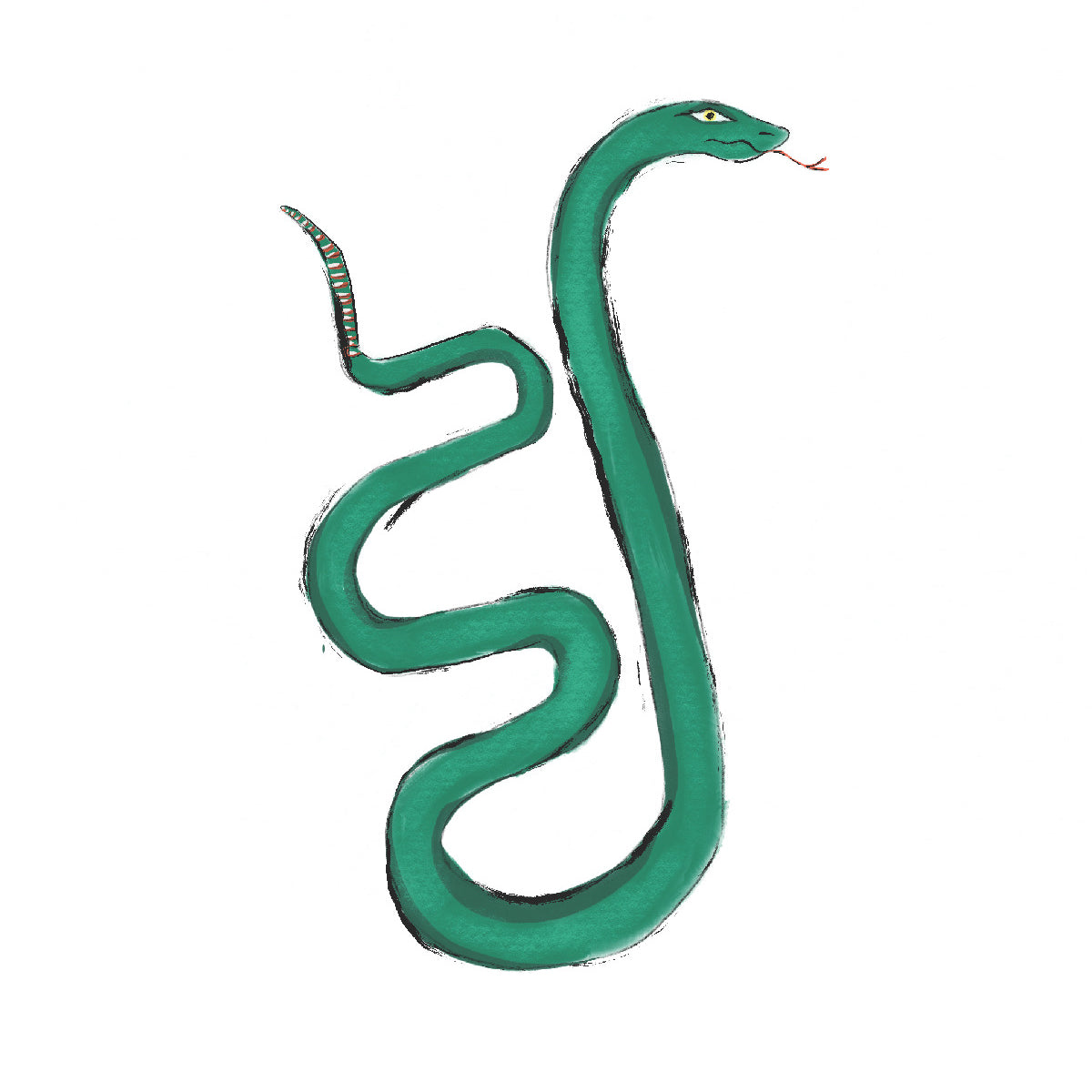 Handmade to order, delivery in 5-9 weeks.
Description
Inspired by Apophis, the ancient Egyptian deity who embodies chaos. The sinuous curves in his design speak to Apophis' reputation as the opposite of light, order, and good.
Includes signature chain with cutout logo detail. 24k fairmined gold-filled. All pieces are handcrafted and natural variations are expected.
Specifications
Material
24k fairmined gold-filled, sterling silver (925) base
Pendant Dimensions
17 x 19 mm
Designer
Louis Barthélemy
Free delivery to most countries
Free returns within 14 days on eligible items