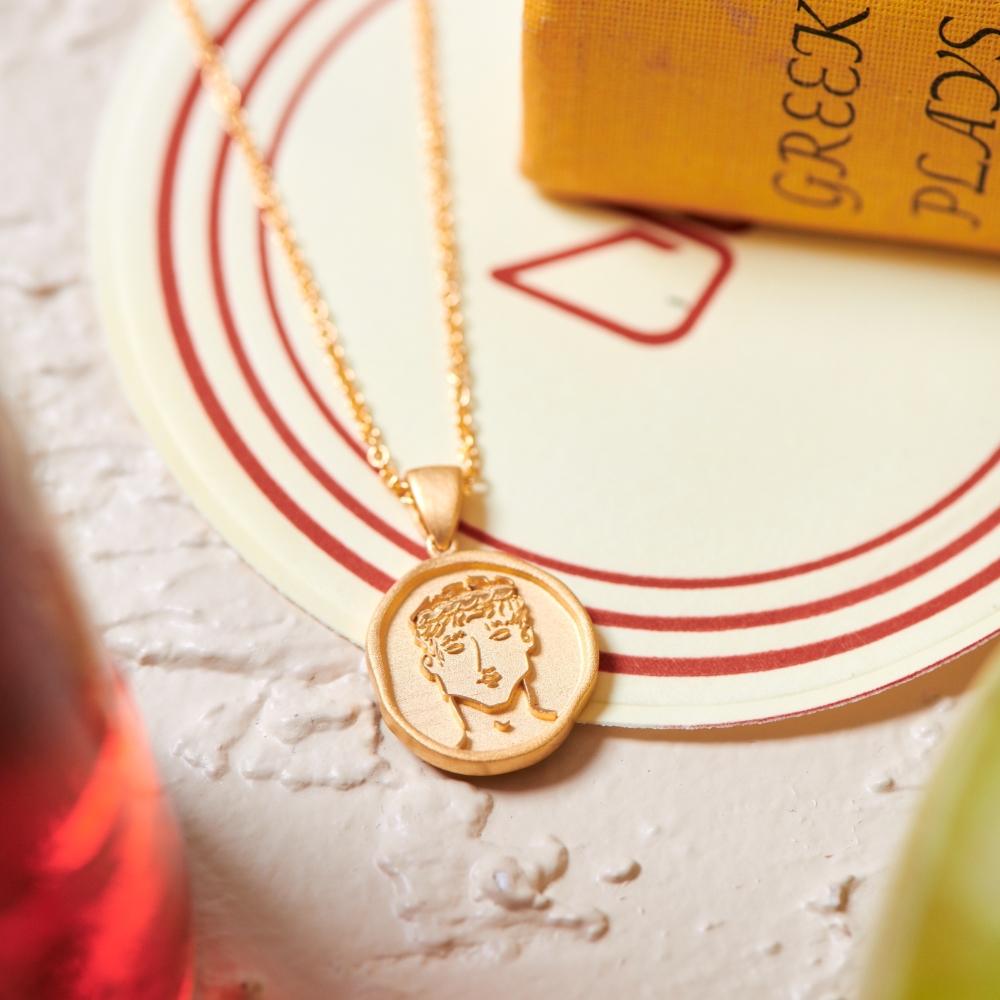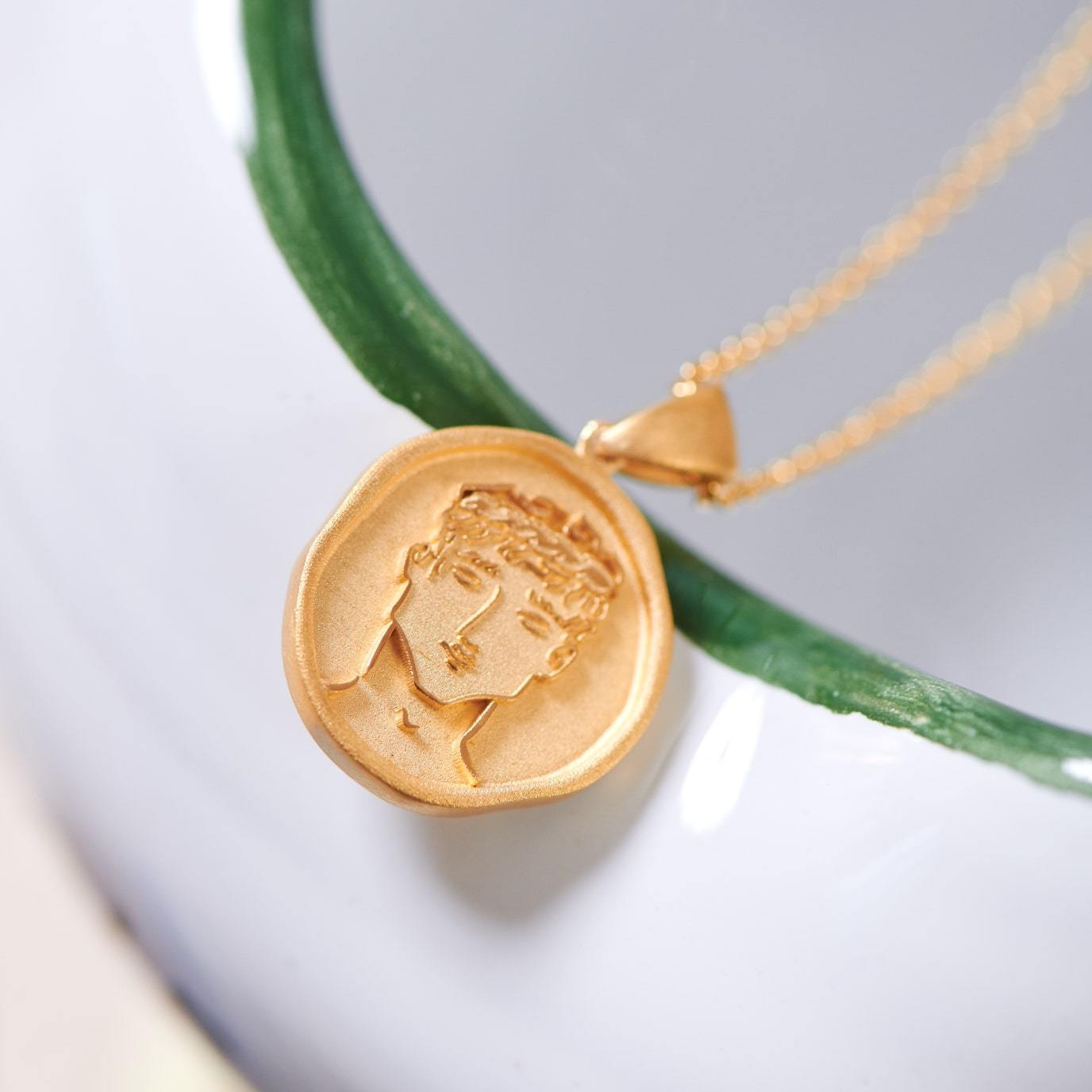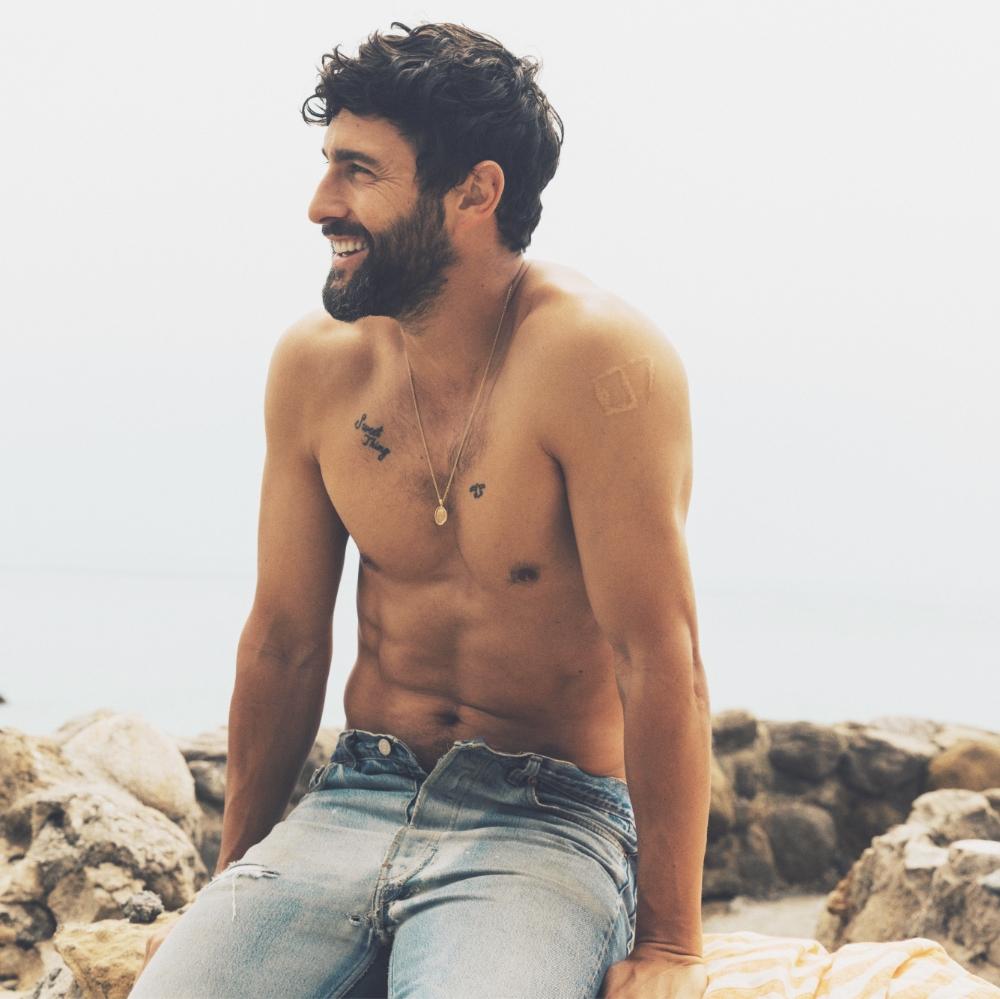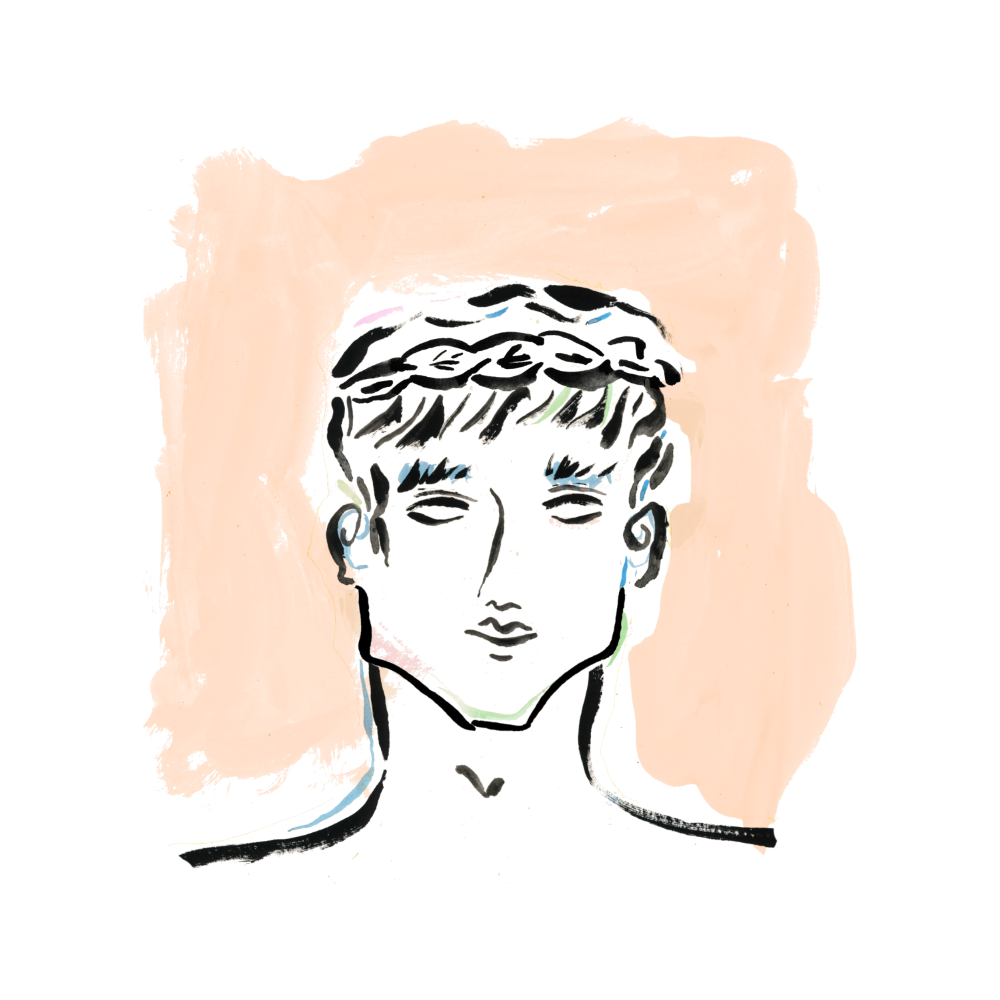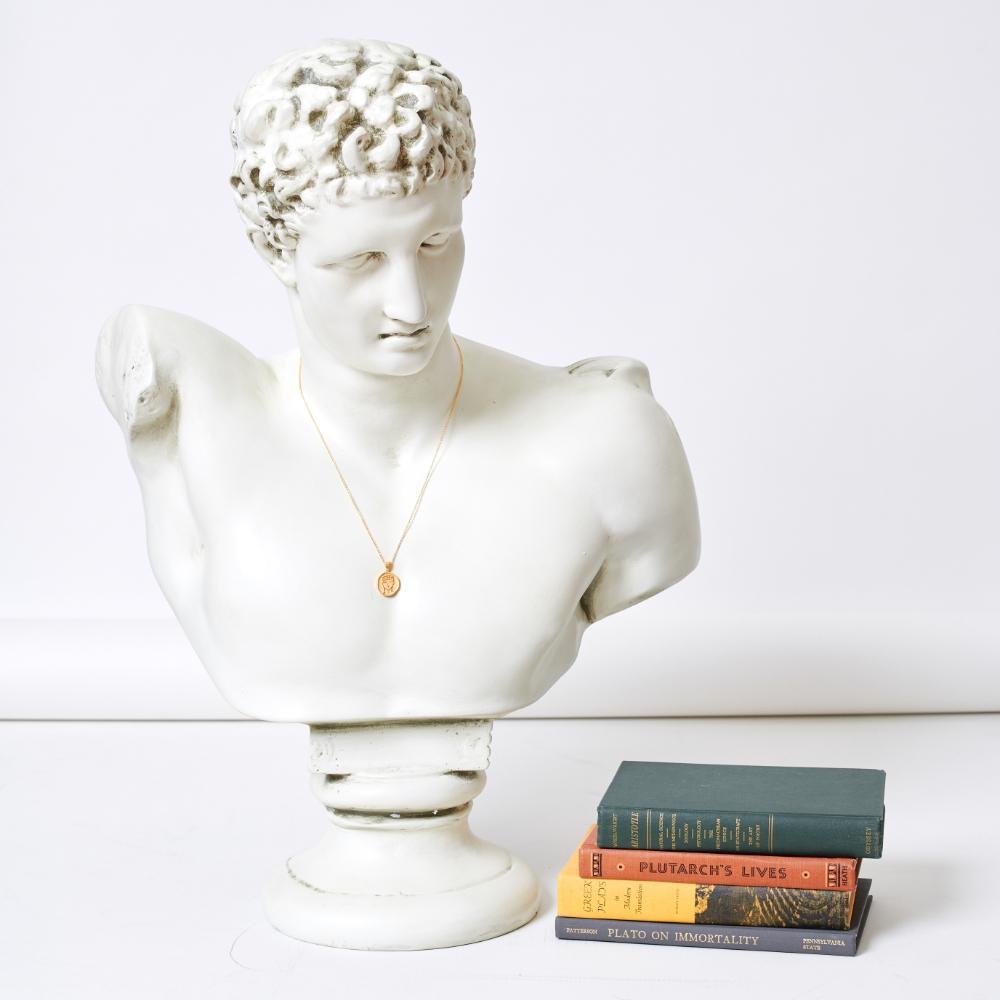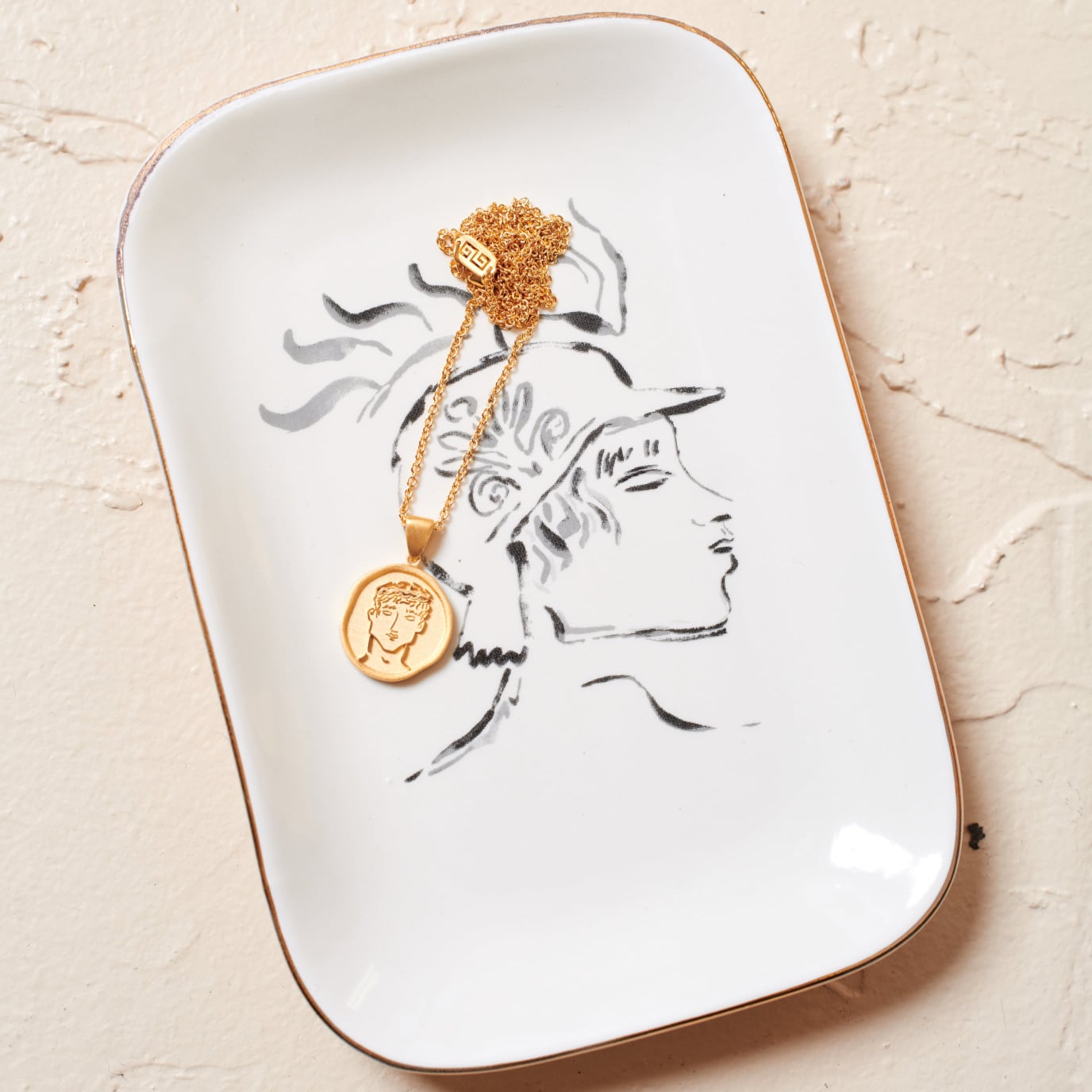 Handmade to order, delivery in 5-9 weeks.
Description
Apollo, beloved son of Zeus, is the god of sun, light, knowledge, and music. As befitting a sun god, he's regarded as the most beautiful, not to mention the ideal of the Kouros (a "chiseled, athletic youth").  A notorious renegade, his love affairs were rampant, the most famous being with the hero Hyacinth, whom he accidentally killed with his divine strength while training him in the stadium arts. 
Attributes: handsome, prophetic, healer
Includes signature chain with cutout logo detail. 24k fairmined gold-filled. All pieces are handcrafted and natural variations are expected.
Specifications
Material
24k fairmined gold-filled, sterling silver (925) base
Front Finish
line brushed + polished accents
Pendant Dimensions
15 x 17 mm
Free delivery to most countries
Free returns within 14 days on eligible items